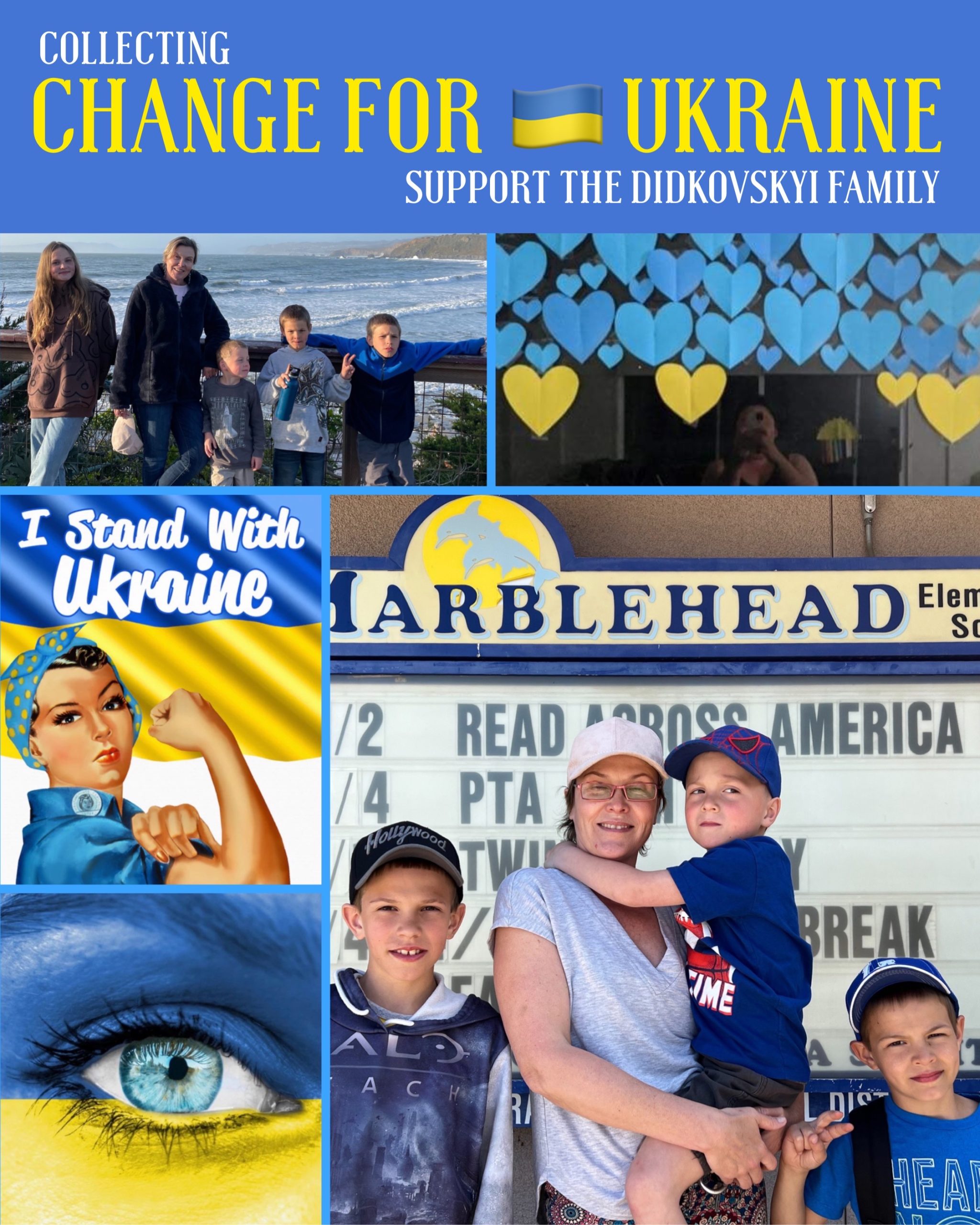 SUPPORT THE DIDKOVSKYI FAMILY & UKRAINE
Our school, Marblehead Elementry has a Ukrainian refugee family, the Didkovskyi's, and they are asking for your support to help their hometown, friends and family that are still in Ukraine.
💙 Aly and her family escaped war leaving behind their father, grandparents, their friends, and everything they loved and ever knew.
💛 What is happening in Ukraine, the atrocities taking place, are beyond horrific. As Aly and her family seek safety here in the US with friends she met in college, their hearts are heavy knowing so many others were not as fortunate. This is where she has come to me to ask for support from the community that has already shown her family so much love.
💙 Please stand with me and the Didkovskyi family as we collect, "Change For Ukraine". Below is a list of events and efforts we are putting on to make the most impact.
💛 We will also have blue and yellow paper hearts at each event for kids to write messages of hope. These hearts can be displayed at home or we can mail them to supporting organizations in Ukraine to show that we stand with them.
💙 Please share this page with everyone one you know. Thank you in advance for your support, and for being a part of something that will empower change for those who have lost everything.
UPCOMING EFFORTS
UPCOMING EFFORTS
A MESSAGE FROM THE DIDKOVSKYI FAMILY
CHANGE FOR UKRAINE
Saturday, April 23rd from 7am – 10:00am | Villagio Community Garage Sale
Visit 724 Via Otono and meet Olena and her family. Browse through our sale, buy coffee and donuts and make hearts of hope for Ukraine. All funds will go to support Olena and her community.
Saturday, April 23rd 11:00am – 3:00pm | FREE EVENT – Family Fest San Clemente 
Visit our table of hope as we collect "Change for Ukraine" and spread love and awareness for Olean and her community. Meet Olena and her family, decorate hearts of hope and receive a Ukrain flag to fly at home. Location: Jim Johnson Memorial Sport Park, 560 Avenida Vista Hermosa, San Clemente, CA, 92672
Monday, April 25th – 29th | Change for Ukraine – Students Stand with their classmates from Ukraine.
Get your children involved as they support their classmates at Marblehead. All week long we will be collecting, "Change for Ukraine". The jug will be located in the front office. Empty those piggy banks, look under the couch … Bring on the change!
SPIRIT FOR UKRAINE
Friday the 15th – Join our Flash Mob by wearing blue and yellow in honor of Ukraine. Send pictures of you and your family to juliet@lunationsinc.com so I can put together a collage and Aly will share this with her contacts.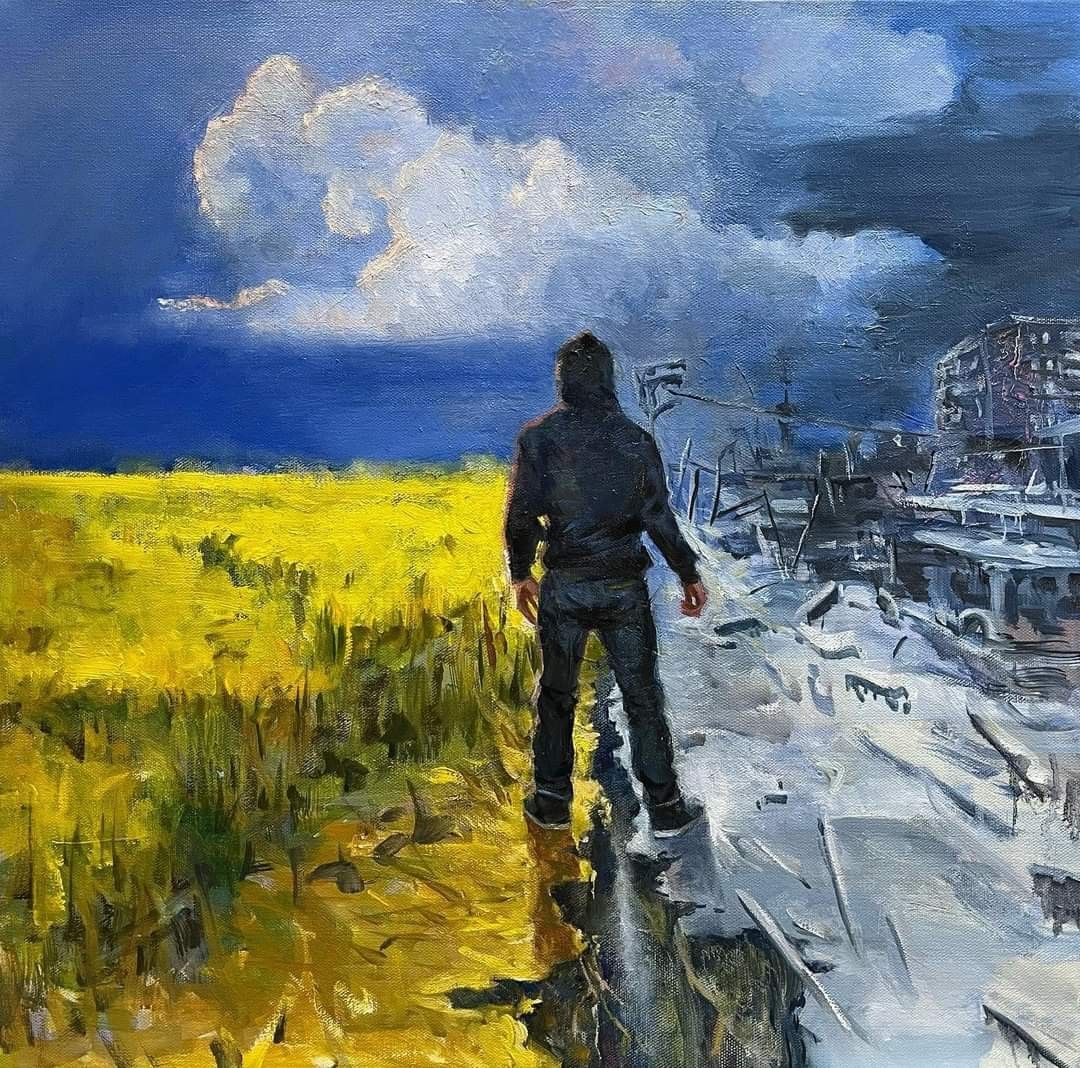 This video shows how Ukraine was and what is happening now. This video has been censored so you can share with your children what is happening and why we are coming together to support Ukraine.
This is not the town Aly and her family knows. Complete devesation. This is where her beautiful school was located.